Change Address
From E-Democracy.org
Back To: Participants guide
How to Change or Add an Email Address to Your Account:
1. Login to the forums.e-democracy.org site (Top right)
2. Click on the link to your profile in the upper right hand corner of the page
3. Click on "Edit Email Settings" - Found in left hand column of profile page


4. Before you can remove an old email address, you will need to first add a new email address.
5. Find section with heading "Add an Address" and add your new address.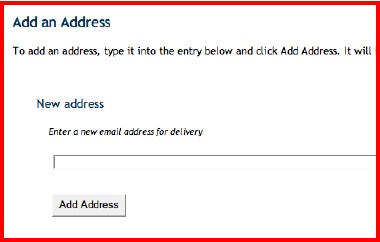 Home - Mobile - Forums - Wiki - Blog - About - Help - Contact - People - Donate - Rules - Archives