Participation 3.0
From E-Democracy.org
Back to Projects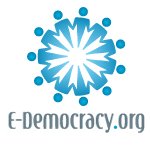 Participation 3.0 - Social media in local public life for inclusive engagement, transparency and problem-solving.
Participation 3.0 is E-Democracy.org's next generation local online civic engagement initiative for 2010 forward. It represents a new and third wave of activity since our founding in 1994. Today, we seek to connect local people everywhere with the best ideas and opportunities for inclusive local online civic engagement.
Updates
Stay Informed
E-Newsletter - Receive ~monthly major updates via our e-mail newsletter.
Get Involved
Initiatives
The four funded projects are:
Inclusive Social Media in Local Public Life

Over the next 15 months we will deepen our Issues Forum start-up efforts in the lower income, high immigrant Cedar Riverside neighborhood of Minneapolis and the Greater Frogtown neighborhood in St. Paul.
Join the Digital Inclusion Network online group focused on inclusion
Join Locals Online to connect with hosts of local blogs, social network, and forums/e-mail lists
Public Meetings

A model open and transparent "Participation 3.0" effort to liberate public meeting agendas from obscurity. This model will test and inform the open source-style specification process that will be fully deployed in the full multi-year effort.
Join the Technical Working Group
Join the technology-based LocalLabs online group
DemocracyMap - Local Who Represents Me? Experiment

The problem - most national "who represents me" look-ups stop at the state legislature and they only list directory information on how to engage in private communication with those officials versus opportunities for public engagement.
Join the Technical Working Group
Join the technology-based LocalLabs online group
Next Generation Ideas

Our Participation 3.0 convening effort to gather "next generation online civic engagement" ideas for local communities and move the best, most inclusive, ideas forward over the long-run.
Sunshine 2.0 - Our collaboration with the League of Women Voters on local government support for democracy online
Join the online Input Group
Join the ongoing CityCamp Exchange where we will also gather ideas.
Background
Home - Mobile - Forums - Wiki - Blog - About - Help - Contact - People - Donate - Rules - Archives